MULTIMARKET ACCOUNT ISOLATION
MULTIPLE AMAZON ACCOUNTS: UNMASKING THE MYSTERY
Professional Sellers rely on GOT SUSPENDED? for Amazon Suspensions & Appeals and other Legal Resources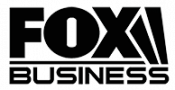 GOT SUSPENDED?
"Can You Have Multiple Accounts on Amazon?"
And the answer is…complicated! It's a mix of yes and no. We're here to share our experience with you regarding having multiple Amazon accounts and how you can use them for your business.
It would obviously be very efficient for a single person to open and run multiple Amazon prime accounts on the platform. This is a household Amazon issue, and many are fascinated by it. Both because the ability to do this on Amazon would prove to be very convenient for any seller, and because Amazon is both clear and vague about allowing multiple Amazon accounts on its platform at the same time.
Amazon has been pretty strict about not allowing people with multiple Amazon accounts on its platform for years and years. The request for doing such a thing has always been met with single, hard NO and each seller was allowed to get one account on Amazon. If you managed to link Amazon accounts, you would be suspended immediately. But things changed in 2020.
In April this year, Amazon announced in a new update that it would allow people to have multiple Amazon accounts on its platform. That's pretty straight-forward, right? Not really. Nothing is straight-forward with Amazon when it comes to policies! In this case, they said that their were allowing multiple accounts. But then the update went on to say that Amazon sellers could only run multiple accounts on Amazon if they had a valid reason. The question that many people now want to know the answer to, is:
GOT SUSPENDED?
What is a valid reason?
When we researched for more information on this, we found out some of the following nuggets which we gathered from Amazon on what can be considered a legitimate reason for operating multiple accounts on its platform. Let's share these with you:
A legitimate need for your business to have multiple accounts on Amazon (it's still pretty vague, right?)
Top-notch Customer Metrics on your current Amazon account
Unique email address and bank account for the new Amazon account
Making sure that you're not selling the same product/services on the both Amazon accounts
Selling products in completely separate categories
Another Amazon seller got asked for the following information after Amazon suspected that he was running more than a single account on its platform. He shared the message from Seller Central to help out other sellers:
Email address of each account
Email address or email addresses with each account owned by members of his household other than himself
Whether or not he had multiple accounts
Whether or not he had more than one seller account in the past
Whether or not another member of his household had a seller account
The reason why he needed to have a separate account
Turns out the seller didn't know that there was information from another entity that was linked to his account. Trust us, you don't want to have that burden on your plate!
These are just some of the reasons we managed to gather from Amazon on how you can get and use two accounts on Amazon instead of just one. As you can, Amazon is pretty picky when it comes to multiple Amazon accounts. That being said, even when some people followed these instructions closely, Amazon still suspended their seller accounts because it counted more than one seller account per seller. Ouch!
GOT SUSPENDED?
How can Amazon detect multiple accounts if everything is separate?
Amazon has its own algorithm which is called A9, and is powered by artificial intelligence. It's basically Amazon's watchdog for sniffing out any illegal activity that Amazon things might be happening on its platform, and having multiple Amazon accounts is definitely one of them. You might think that by separating all the information, you could pass through A9, but tough luck! You can't!
Even if all of the information on both accounts is separated, Amazon can link two accounts if they use the same IP address to log into the accounts. If you create your Amazon account in your own apartment, but make the mistake of logging in from let's say, a friend's house who also has a seller account, Amazon will hit you with a linked suspension because someone else has already logged in with that IP address who isn't you. This is why we always tell our clients not to give anyone access to their Amazon account, because that would complicate matters even further.
Pretty wild stuff, right? And A9 has been getting stronger for years and years now. To the point that you just can't get around it…unless you know the right loopholes. But more on that later!
Why does Amazon care so much about not allowing multiple accounts on its platform?
The answer to this can't be any simpler: for customer safety. Fact of the matter is, not every seller on Amazon is law-abiding like the rest of us. Some use Amazon's features for shady businesses that they can carry out easily with multiple amazon accounts. At this point, you're probably second-guessing your decision of opening two accounts on Amazon and sticking with one account instead. And it's OK. Many Amazon sellers have the exact same question:
GOT SUSPENDED?
Do I even want to have two seller accounts on Amazon? Can't I just stick to one account?
Good question, and we know where you're coming from. Why add more headache by having multiple accounts when one selling account is causing enough headache? Well, for different people, there can be different reasons for operating more than one account on Amazon.
An Efficient Business
For example, a company might have three or four separate sub-companies, each of which are carrying different products. It would make sense for the parent company to want to have multiple selling accounts on Amazon for each separate sub-company, while having access to all of them at the same time. It would just make everything more efficient. Imagine using only one account to sell products of more than one company. It's just too much of a hassle and the business could not get the best out of Amazon's platform.
Risk Minimization
Then there is the whole idea of risk minimization. Amazon is notorious for suspending those who have a seller account on its platform. If you have only one seller account and it gets shut down by Amazon, you cannot continue your selling career until that seller account is reinstated. That means your inventory will freeze under one account. But, if you opt for having two accounts, you can separate your inventory between those two accounts and if one goes down, you can still continue making money with the other account. Who would refuse this luxury?
How many Amazon accounts can I have?
Well, you can as many as you want. But keep in mind that the more Amazon accounts you have under your belt, the more difficult the process of controlling them. It doesn't matter if you have 10 Amazon accounts or if you only have two. You need to make sure that everything is really separate. Because if you have 10 Amazon accounts, and one gets linked to the other, you would be facing a hellish situation! If we see Amazon merge accounts, we know that trouble is on the way.
Alright, I'm convinced. How do I make a second Amazon account on Amazon?
Well, the first thing you would do is go to Amazon directly and asked them for permission. That's your best bet. We know that they've been saying no for many years, but they might give your business a chance at setting up multiple accounts. Most Amazon sellers aren't that lucky, though!
If you do get lucky and Amazon lets you open another account on its platform, you need to know the rules before stepping forward.
If you already have an Amazon account under a business entity, you can open the account under than entity if you wish, but the best option would be to create a completely new business entity for you new Amazon selling account. And by completely new, we really mean it.
This means that none of these two accounts must have any overlaps and everything, everything needs to be separate. The email address on the documents for your new business should not be the same email address which is linked to your old account. You should not use the same banking information on both accounts, including credit cards. You should not even use the same device you use for your current account to open the new account.
Your billing and shipping addresses should not be the same, and you should not even use the new account to sell the exact same products. Don't even consider opening your new account under a public Wi-Fi network, because you never know who used it before you. If a suspended seller used it, you'd automatically be linked and suspended. Any similar information you share on both your accounts will be problematic. We know, that's a lot of things you shouldn't do. But we would much rather you be safe than sorry. If you use the right strategy for setting up your account, A9 won't be on your tail either.
Moving forward!
Once you have everything set up, it's actually time to open the Amazon account. In order to do this, you need to access the back-end of your current Amazon account, click on "Selling on Amazon," then enter My Account. There should be an option called Other Account Issues. Click on that, and then do what is seemingly the most difficult part of setting up a new account on Amazon: convincing them!
Write a simple message that would be considered as a valid reason for setting up a separate Amazon account. Make sure you prove to Amazon that you understand all the requirements, and that all the information is going to be separate. Don't just give them a cookie-cutter reason. Prove to them why you need a second account, talk about your business, tell them about your customer needs, and that the best option for providing good customer service is a new account. Remember, Amazon is customer-friendly, so you can get their attention with that side of things.
If Amazon is convinced, they will let you know and you can set up your new Amazon seller account. Just make sure to log all the conversations with Amazon. After your new account is approved, it might be suspended as a verification check, and you can use those screenshots to show them that you are a legitimate Amazon seller who got approval from Amazon for opening multiple accounts on the platform.
Strike while the iron is hot!
In the wake of COVID-19, with a lot of businesses choosing online sales and Amazon attracting customer after customer, the rules for having multiple Amazon accounts are starting to become more lax, even though there are still a lot of issues and grey areas. Now's the perfect time to try to get multiple Amazon accounts to give an edge to your business. While it's true that if you use multiple accounts on Amazon, the more time and resources you will have to spend on managing all of these accounts, selling on multiple accounts can turn out to be not just a profitable, but also an exciting experience, especially if you are an experienced Amazon seller.
Let the Pros Keep You Safe
If you want to try your luck with opening more than one Amazon seller account, our partners at Prestige Auditors will handle the legal side of things for your multimarket isolation, starting from business formation, ending with tax exemption, and everything in between. After this is done, we at Got Suspended? will step in and expedite your multimarket isolation process.
While it sounds great in theory, many Amazon sellers find the process of opening multiple accounts on Amazon quite intimidating, especially since they are aware of the possible risks. That's why it's always a great idea to ask a professional business to handle your Amazon multiple account process. If you have made your decision and want to set up a new Amazon account, visit the next page to figure out how you can get started on setting up your new account. Our team behind Got Suspended? has years of experience with Amazon accounts, we want to share this experience with you in the form of multimarket account isolation. Click Here and let's have a conversation on how we can get you set up using the safest multimarket account isolation methods!