We Are Your Amazon Account Specialist 24 hours / 7 Days a Week
Unlock the key to successful seller account defenses with our proprietary Reinstatement Processes.
Professional Sellers rely on GOT SUSPENDED? for Amazon Suspensions & Appeals and other Legal Resources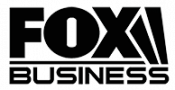 Learn More About Other Suspension Cases & Other Pro Services.
DIFFICULT
Our difficult services include all moderate services and are additionally for account suspensions/issues due to:
Intellectual Property (IP) Complaints (

Notices of Infringement)

Multiple/Linked Accounts

Sale of Prohibited Product

Expired Items
Counterfeit Suspension
Dropshipping Violation

Fair Pricing Issues

Seller Code of Conduct Violations

Account Terminations AKA Locked/Withheld Funds
VIEW SUSPENSION CASES
PROFESSIONAL
Our professional services include all services pertaining to scaling your all forms of ecommerce business models(DS/OA, Wholesale/Private Label) including but not limited to management of brands/clients:
Multimarket Account Isolation

Trademark Application & Brand Registry

Product Safety & Quality Consultation

Tailored Contracts for Business Agreement/Services/B2B

Employee Management Optimization

Store Audits & Reimbursements

Unique Cases
VIEW SERVICES
GOT SUSPENDED?
WE HAVE HELPED THOUSANDS OF PROFESSIONAL SELLERS WORLDWIDE FOR THEIR REINSTATEMENT NEEDS!
Feeling frustrated and powerless after being shut down by Amazon Seller Performance? Is your Plan of Action (POA) being ignored by Amazon Seller Performance? Are you still left with an Amazon seller account suspension?
You don't have to give up just yet – our team is here for you! We know the struggle all too well. It's a crushing blow, especially if your funds & business are held in limbo. And it can happen before even making a single sale on the platform – leaving hard-working sellers devastated with no options left… until now.
Join the thousands who trust us when they need help reinstating their accounts quickly and effectively! Don't let an Amazon account suspension wreck your business dreams: Let us take care of everything while you relax knowing that relief is right around the corner!
GOT SUSPENDED?
ELITES AMAZON SUSPENSION APPEAL SERVICE
REINSTATEMENT SUCCESS RATE
96%
You see, we're not your average reinstatement service. We go way deep into your account, and we pick apart the many layers to find specific details which a regular eye probably can't catch.
That's because we've been in the game for a long time, and we know how Amazon operates. There's new rabbit holes being dug by the constant changes we see every day on the platform, and if we can't keep up, no one can! Luckily, we're fast and we catch updates while they're still hot in the oven.
Leave It to Our Professional Amazon Reinstatement Services
Are you an Amazon seller who's been suspended from selling on the marketplace platform? Don't worry, we've got your back! We specialize in resolving any suspension issues… whether order defect rate, linked accounts, inauthentic product sales, verification issues, mismanaging inventory, negative feedback…including account terminations…pretty much for any reason—you name it. We're the go to agency when the going get tough.
GOT SUSPENDED?
WHY DO AMAZON ACCOUNTS GET SUSPENDED?
Amazon account suspensions can hit any Amazon seller. We've seen many sellers get their account suspended on Amazon over a ton of issues, from:
Order Defect Rate
Late Shipment
Linked Account
Inauthentic Suspension
Listing And Detail Discrepancies
Item Condition Complaints
Verification
Selling Prohibited Products
Expired Items
Counterfeit
Dropshipping Policy
Seller Code of Conduct
VALID TRACKING MANIPULATION
Funds Release
Unique Case
To pretty much everything in between!
Our experience shows that many suspended sellers don't really know why they ended up with an Amazon suspended account when they got the email from Amazon Seller Performance team. Not knowing why you've been shut down, and not knowing how to tackle your Amazon suspension is a pain in the butt. Trust us, we've been there! That's why we started Got Suspended?…to help any Amazon seller with their Amazon suspension!
Once you know the why of suspension, you know the how of reinstatement!
Our Amazon suspension professionals will assess your Amazon account, then come up with a Plan of Action that Amazon can't ignore, and you'll have your account reinstated! When we write, Amazon Seller Performance reads! We'll even contact Amazon Seller Performance to get updates on your suspension!
No more suspensions on Amazon!
Amazon is a complicated marketplace, and it's basically impossible to avoid having your Amazon seller account suspended. Sometimes it's verification checks, sometimes its customers complaining, your order defect rate goes up, you make a mistake here and there, a third party decides to compete against you. Pretty much anything can lead to an Amazon account suspension for all Amazon sellers. Doesn't matter if they're new sellers on Amazon, or they're veteran sellers. Anyone can be left with an Amazon suspended seller account.
How long does Amazon suspend my account for?
That depends. Some sellers can be shut down for weeks over simple issues, while other sellers will have to fight for months to have their Amazon seller suspension retracted. Our team has a great track record of handing all types of Amazon suspensions, because we've seen pretty much every type of suspension and we can help get your account reinstated in the shortest time-frame possible.
We know how Amazon sellers feel, and we know the language that Amazon speaks. What that means is that we know all the know-hows of Amazon's policies and know why Amazon suspensions happen, and how these suspensions work.
GOT SUSPENDED?
WHY DO I NEED A THIRD PARTY REINSTATEMENT SERVICE?
At this point, you're wondering if you can reinstate your suspended Amazon account yourself by writing your own Plan of Action. Of course, you can! You can click here to get tips on how to tackle your Amazon suspension. But we advise going for a third party Amazon suspension reinstatement service like us, because we know how to get Amazon to notice your account and remove your suspension!
By choosing to work with Got Suspended's professional Amazon reinstatement team, what you'll get is will get:party Amazon suspension reinstatement service like us, because we know how to get Amazon to notice your account and remove your suspension!
Detailed assessments of your Amazon account
Figuring out the root cause of your suspension
Tailored appeals for your suspended Amazon account
Don't settle for subpar, generic appeals! Our team provides customized letters crafted specifically to reach Amazon's decision makers and get the results you need!
We will appeal your case until you're reinstated, or help you find another way back on the marketplace! Templates don't get anything done. Even worse, they can add insult to injury if they lack the information that Amazon needs. We get key information by assessing your account, and when that's done, the information is passed to our writers who create unique appeals for your case, with actual information that Amazon needs for your specific case.
We're not one to brag, but we're sure Amazon will notice our appeals!
EXCLUSIVE AMAZON APPEAL SERVICE
Our bag of tricks isn't just limited to industry professionals and competent writers. We've got lawyers who'll deal with the legal side of things, and we've got supplier acquisition teams who'll help out with sourcing credible suppliers for your business. We've got you covered on pretty much everything! And these are services that are exclusive to your case. Every case has different needs, and we design the reinstatement process uniquely for each case.
Still not convinced? Check out our clients' testimonials after we successfully reinstated their accounts! They thought their selling career was over…then they came to us. Then, well, magic!
All you need to do for starting the process is shooting us a message via our website, www.gotsuspendedclients.com or book a call with us to discuss your case and how we can move forward with your reinstatement.
If you have any other questions, our live chat support is always there to help you out with them. Just drop them a message and they'll get back to you in the blink of an eye. We'll be keeping you updated on the process of your case all the way, because we value transparency and want to make sure that our clients are fully aware of what's going on with their cases. We also expect you to do your part in helping us with your case.
Sounds fair, doesn't it?
Go to the next page to see how deep the suspension rabbit hole goes!
MY AMAZON ACCOUNT IS SUSPENDED. WHAT DO I DO NOW?
You're probably one of these sellers!
Selling on Amazon can be a tricky business, and unfortunately suspensions are all too common. We understand how disheartening it is when your progress as an Amazon seller takes a sudden hit due to suspension – so one wrong move really could mean game over for you! That's why our experts here at Got Suspended? we ensure that every step of the process goes smoothly, helping protect you from any dreaded suspension woes.
After that, there's just one way forward for any Amazon seller:
Writing a fool-proof Plan of Action and getting your Amazon account reinstated! Before doing that, you need to figure out why you were suspended from Amazon, and unfortunately, most Amazon sellers don't, which is why we hear another common question from sellers we work with: