Professional Sellers rely on GOT SUSPENDED? for Amazon Suspensions & Appeals and other Legal Resources.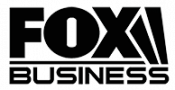 "After letting Jerome Basilio from Got Suspended? take over my case he was able to reinstate my account after one phone call. I've been suspended 8 times and in 6 years of selling on Amazon I've never seen anyone bypassed through all the politics on seller performance."

Justin Balk

Amazon, Shopify Consultant
"After the account being suspended, deactivated, legendary back and forth with seller performance I was able to reinstate my account with all of Jerome Basilio's Ninja Tricks. Thanks so much for your help brother."

Frank The White
"Jerome Basilio is the best when it comes to reinstatements, and he provides a lot of seller tactics to help you prevent a lot of situations you will encounter."

Martin Awortwi
"After a few months working with Jerome on my case he was finally able to reinstate my account. I nearly filed for bankruptcy due to having so much funds on hold. Thank you very much for your help."

Gavin
"Got Suspended? is my go to reinstatement service, I've been suspended two times and everytime they've gotten my accounts back. Solid company and thanks for everything you do."

Ernest Brunet
"If you are looking for the top dog Jerome is your guy. He's extremely well versed in multiple aspects. Everytime I have a call with him I'm completely mind blown by some of his methods. He's also helped me get my account reinstated in eBay and Amazon."

Don Landers
"Thank you very much I'm happy. The store has been reactivated and I can't thank you all enough for your work. I truly appreciate it."

Colton Parnish
"Holy shit! You guys are amazing. I just woke up to 16 notifications of sold items from my suspended account. They both got activated 5 hours ago. Thank you guys os much! I wish I knew about you guys and Jerome 7 months ago."

Jaime Bejar
"Hello I just got the email saying my account has been reinstated!!! Is it finally over?! Did you do anything since Friday? Why is it such a big change? I got deactivation notice on Friday, and got another one on Saturday then on Sunday reinstated. It is like a roller coaster. Thank you very much for all the work you have done! I am really glad it is over and reinstated."

John
"Thank you brother, truly appreciate it. You guys are doing great work and we are very appreciative. One store at a time and we are getting there."

Earle

NXT Level Investment
"Just got off a 1 on 1 with Jerome Basilio and we spent maybe 4 or 5 hours on my business. He helped me 10x myself within that time span and now my business is going to grow exponentially. He really is the real deal and I think it just to show how dedicated he is to your success if you work with him. He's one of the very few, down to earth mentors left in this industry. Get in while you can. It's been worth it."

Matthew Smith
"Extremely thankful to have you as my mentor. You've helped me so much this year. I don't know what I can do to repay you. If there's anything I can do & I mean anything just let me know and I'll be there."

Nick
"I appreciate the guidance, in you teaching me to put this shit together. You've taught me a ton!"

Ryan Augustine
"There's no one more thankful in this world than me. For real and you heard me say it on the last call too. I wasn't saying anything fake it was just the truth. Like my situation is completely unique unlike NO OTHER and the only person that literally had the ability to even help was YOU. There was nobody else Not that with your skills Or analytics Or Anything."

Matt Gambrell

Owner of Appeal Assassins
"Jerome's Ecommerce knowledge is unmatched in the industry GUARANTEED. Those are some of my strengths but yours is BRUTE RAW SKILLS, INTELLIGENCE, Genius Ideas and the ability to grow out of nowhere."

Anonymous
"Jerome Basilio's the Messiah for ecommerce. He's a pleasure to learn from, he's our go to for reinstatement and anything related to selling on Amazon."

Agenes Rogers
"Jerome is the boss when it comes to suspensions and just a boss in general. Set up a call with Jerome when you have some time you will definitely learn a ton."

Anoosh Kashefi
"Jerome, I just want you to know everything we're going through right now. Everything I get to experience. I love it all so much. I sometimes reflect and can't even believe that I met such extraordinary people. It is such a blessing and I want you to know that I am grateful to be here. I want you to know I'm not taking anything for granted and no mater what I cherish everything we've done. Thank you for reading this. Love you bro."

Evan Lo
"Jerome Basilio is a terrifyingly smart and from one conversation I've taken a lot of his tactics and began applying it to my business. This guy is the genius of Ecommerce and if you are looking for help in anything reinstatement related or selling in general he's definitely knows his shit."

Josh Palumbo
"Out of all the people I've come across in this space over the years you're the only one with original shit. It's actually nice to see at least one other person in this space who has some originality."

Jason Oneil

Ecom Solutions Owner
"Just spent more than an hour and a half talking to THE guy in wholesale, e-commerce, hands down Jerome has been in the game for 15 years. He has built and mentored numorous 7-8 figure e-commerce business owners. Look him up Big Things are coming. Watch."

Aidaliz Maldonado
Don't let a suspension ruin your business, get your Amazon or Walmart seller account reinstated today!
Amazon and Walmart account suspensions can be a deathblow to your business. Losing your Amazon or Walmart account can mean the end of your business. Not only will you lose access to the massive customer base these platforms provide, but you could also face significant financial penalties.  We are a professional reinstatement service that can help you protect your company and rebuild your brand successfully. With our help, you can get back on Amazon or Walmart and start selling again in no time.

You can submit a case to our inbox using the Amazon Case Submission page, and we will guide you through your reinstatement process.
Submit Your Amazon Case
GOT SUSPENDED?
EXPLORE OUR SERVICES


Products for all suspensions, and other legal services that are tailored to help your e-commerce business grows.
You can submit a case to our inbox using the Walmart Case Submission page, and we will guide you through your reinstatement process.
Submit Your Walmart Case
GOT SUSPENDED?
EXPLORE OUR SERVICES

Products for all suspensions, and other legal services that are tailored to help your e-commerce business grows.